TRI-FI Jazz Trio
Matthew Fries – piano // Phil Palombi – bass // Keith Hall – drums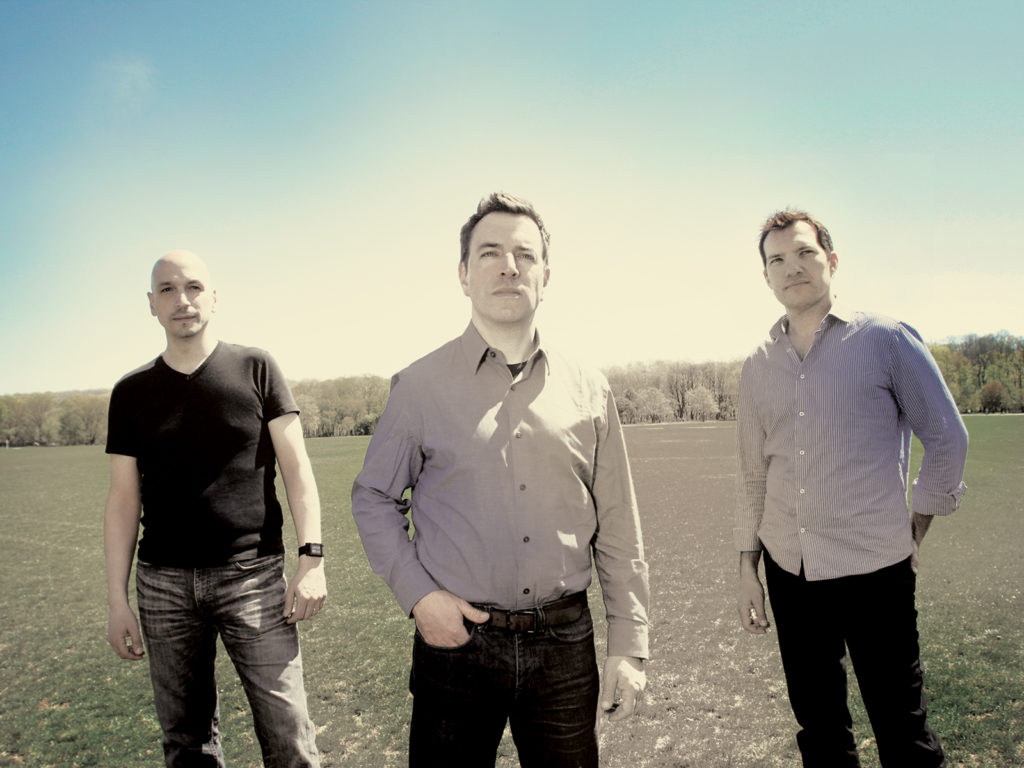 TRI-FI creates original jazz music, developing a personal style that is contemporary while still deep in the tradition of the classic piano trio – a sound that is fresh and unique but somehow familiar. Unlike so many of the thrown-together pickup groups on the jazz scene, TRI-FI is a real band: a cooperative trio of award-winning musicians that has been playing their own original music together for years, with all three members contributing compositions.
In 2003, Matthew Fries (winner of the Great American Jazz Piano Competition), Phil Palombi (Grammy Award winning bassist) and Keith Hall (respected educator and director of the Keith Hall Summer Drum Intensive) were brought together as the rhythm section for singer Curtis Stigers and toured extensively playing at many of the major jazz festivals including Gillmore International Piano Festival, Montreux, North Sea, Rochester, Montreal, Toronto, Vail and Aspen. TRI-FI formed the trio as a workshop to create and perform original music, rooted in their jazz history experience but fresh in its modern style.
TRI-FI has been called "a terrific piano trio" by Downbeat Magazine, praised for "the perpetual forward thrust of the music… and their flawless intercommunication" by All About Jazz, and described as infusing "creative writing, fresh arranging and complimentary playing to offer us music that has to be reckoned with" by JazzReview.com. All Music Guide says, "TRI-FI is well on their way to incorporating new style and strength to their already potent brand of piano trio music."
In early 2014 TRI-FI released their 5th album, Staring Into the Sun, celebrating ten years of composing, performing and recording together.