We're getting the band back together!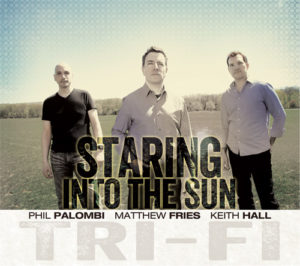 It's been a few years since I've gotten to perform with my trio TRI-FI and we're looking forward to revisiting our original piano trio music for a couple concerts as part of the Gilmore Piano Festival. We'll be pulling tunes from all of our albums that we've recorded over the last 15 years and I'm sure the vibe will be exciting.
The festival was cancelled two years ago, but music is back in person PLUS there's the opportunity to tune in and watch the performance online.
TRI-FI is…
Matthew Fries – piano
Phil Palombi – bass
Keith Hall – drums
I hope you'll join us for the reunion.
Monday May 9th, 2022 – NOON
Kool Family Community Center
Battle Creek, MI
Tickets and Information
Wednesday May 11th, 2022 – NOON
Civic Theatre
Kalamazoo, MI
AND STREAMING LIVE ONLINE!
Tickets and Information